Every once in a while, I see something on a blog and think, "Oh, geez, I should have been doing that all along!" This time it's Instagram!
I take pictures constantly and although I've maintained a healthy "Insta" (as my pre-teens call it) account for my personal life, I was not posting what was going on in my classroom. Although I can't take pictures of the kids' faces, I've managed to capture game-play, bulletin boards, organization and more.
Fast forward to the last month of school and I stumble upon #TeacherTalkTuesday. Although a relatively new linky by What the Teacher Wants and Apples and ABC's, I see many teachers out there are having as much fun as I am with their Instagram accounts.
In one short week, I've seen a lot...from classroom management ideas, to bulletin boards, and projects - it's like a quick glimpse into the classrooms of all your favorite bloggers in seconds. Being able to see snippets of personal lives is very cool too. For instance, this was my first weekend with my teacherschair Instagram account activated, and I felt like a kid getting to see what her teacher does outside of school! It was really nice :)
So, I'm activated, I'm clicking and I'm posting...You can find me on Instagram under the user name TEACHERSCHAIR.
You'll also find a peek into my classroom at #TEACHERTALKTUESDAY. The Instagram Linky that I mentioned above. Want to link up too? Click on one of the blogs below :)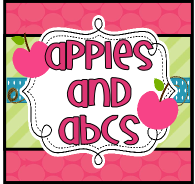 See you on Instagram!