A few months ago, I purchased this bag with the goal of giving it away once I reached 100 fans on either my blog or Facebook Page:
Well, the day finally came (on Facebook first!) and I can't wait to give this teacher's tote away! These first few months of blogging have been so amazing. I am learning great things and connecting with fantastic teachers EVERY DAY.
In order to celebrate, I reached out to my blogging friends who are linked up in the
I was overwhelmed by their generosity and am so proud to be collaborating with them!
We have a great line-up for you...
OH LUCKY DAY, IT'S A MEGA GIVEAWAY!
I was so tempted to keep it for myself, but instead, I'll give it to you! Roomy and zippered, you'll love toting your teaching supplies in that sturdy and adorable bag!
Here are the other FANTASTIC donations from the
Teaching Blog Circle of Friends.
Enjoy looking through all of the goodies below! Be sure to stop by and follow my outstanding blogger friends! The pictures link to their stores. The blog names below link to their teaching blogs.
I have some friends in the Teaching Blog Circle who would like you to know that they have some great freebies to share! Be sure to check them out and follow them as well!
I cannot, cannot, CANNOT WAIT to see who wins this! Good luck, everyone.
The raffle ends on a lucky little day... March 17th!
May the Luckiest Little Leprechaun Win!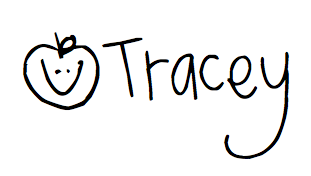 a Rafflecopter giveaway