I know it's not happening until Saturday, but I can't wait to share some exciting news with you!
MANY generous members of the Teaching Blog Circle have joined me in celebrating my first GIVEAWAY! Hooray!
A full blog post along with a Rafflecopter will be posted on Saturday morning. There are so many great items being given away, but I can only let you in on one for now. It's this....
Now, I'm thinking that this is going to look pretty sharp over your shoulder with your lesson plan book or laptop inside. It's roomy enough to fit supplies, books, your lunch bag...(and all of those things that seem to get toted back and forth to school every day whether you use them or not!)
There are
SEVENTEEN
(and maybe a one or two more by Saturday!) wonderful and generous bloggers linked up to this giveaway and I am looking forward to sharing them all with you!!
Grab the button below if you feel like passing a little luck around!
Be sure to leave me a comment- I'd love to come follow you, too!
See you all on Saturday!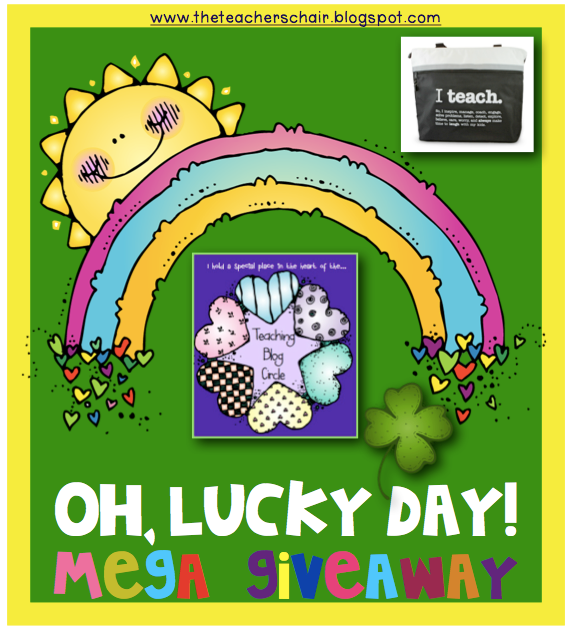 May the odds be ever in your favor! :)